In order to insure your wallet with us, we need a list of the Bitcoin addresses to be insured. In order not to have to tell us each new address individually, you share with us the extended public key (XPub) of a selected sub-account of your Trezor. This public key allows us to look at all previous and future addresses of the subaccount. All Bitcoin in this subaccount is then part of the insurance.
How to find your XPub in Trezor Suite
1. Connect your Trezor to your computer.
2. Open Trezor Suite and unlock your Trezor.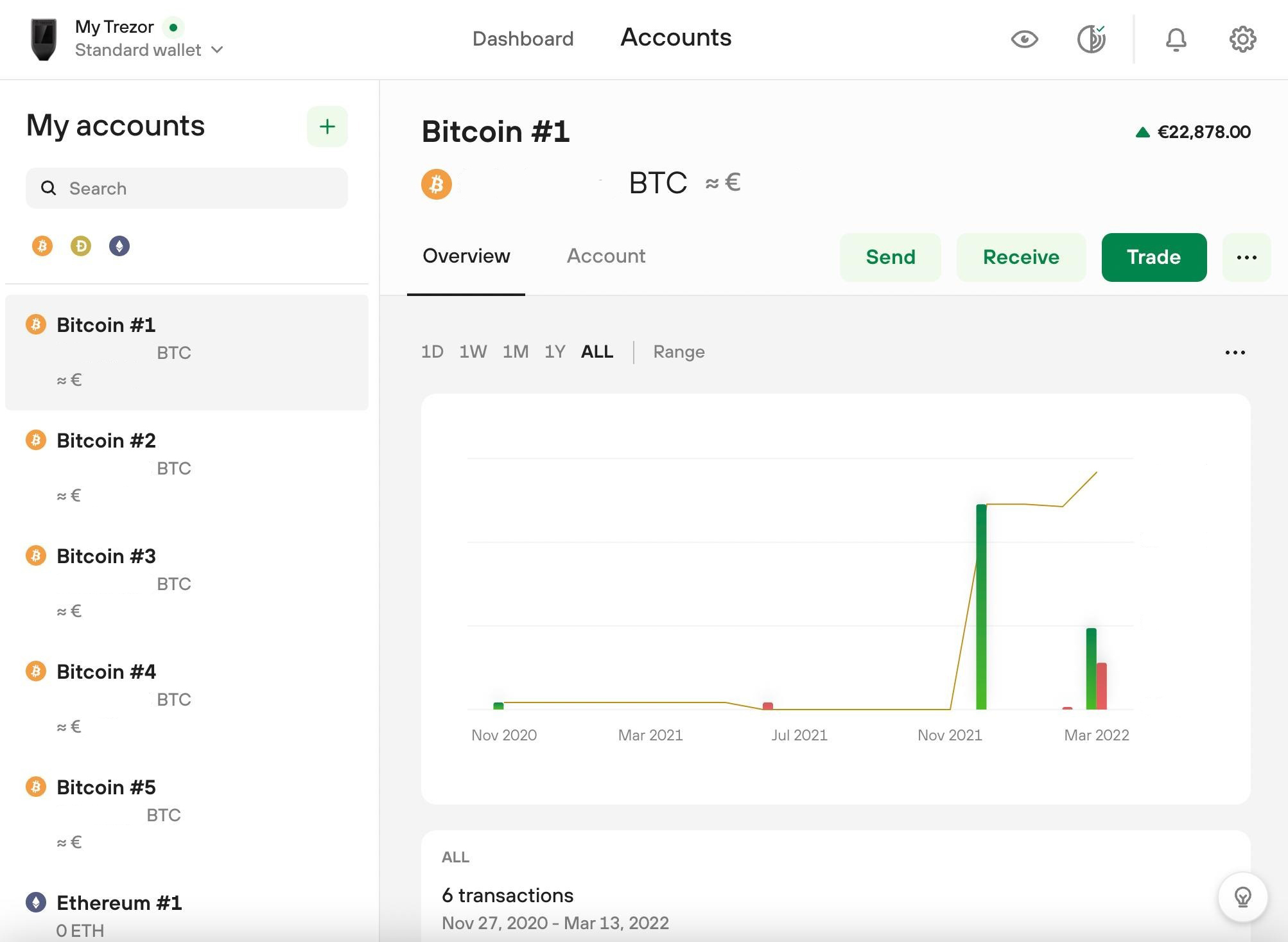 3. Select the Bitcoin account you want to insure.
2. On the right side, switch to the Account tab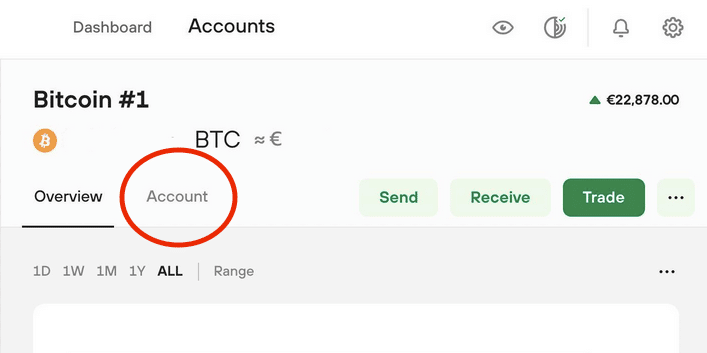 3. Click on Show Public Key
4. You will now see the XPub of the selected Botcoin account as a QR code & text. Copy the XPub text (just click the "Copy Public Key" button at the bottom) and paste it onto bitsurance.eu.